In the dynamic and ever-evolving world of logistics, staying ahead of the curve is crucial. Our online conference, featuring a series of engaging presentations, showcased the immense potential of anyLogistix, our cutting-edge software.
Let's dive into the highlights of this conference, which provided valuable insights into supply chain management and an exciting new update.
Demonstrating anyLogistix in action
The six informative case studies presented during the conference showcased real-life situations that illustrate how anyLogistix brings efficiency and optimization to logistics operations. Each case study provided a unique perspective, highlighting the software's ability to tackle challenges such as inventory management, route optimization, and facility location analysis.
Attendees received a firsthand look at how anyLogistix can improve decision-making processes, drive cost savings, and enhance supply chain performance.
Let's take a look at the six videos now.
Optimizing a complex supply chain
ICP Group, a leading coatings, adhesives, and sealants company, partnered with SimWell Consulting & Technologies to optimize its complex supply chain. The Digital Twin Solution, based on anyLogistix, enabled data extraction, supply chain network optimization, evaluation of solutions, better communication, and continuous decision-making. Overall, the collaboration led to understanding the supply chain, creating data pipelines, identifying cost savings, and developing effective communication tools.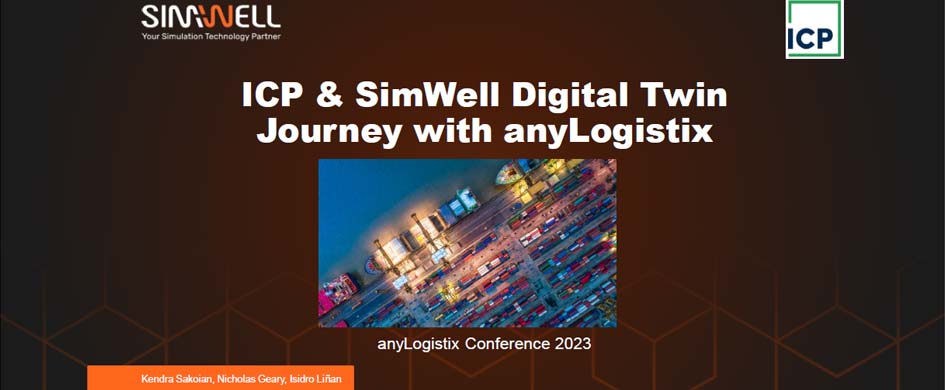 Configuring a supply and distribution network
Decisiones Logísticas analyzed alternatives to configuring a Colombian food company's supply and distribution network using anyLogistix software to perform Greenfield Analysis (GFA) and Network Optimization (NO) experiments. The project included characterization, modeling, and implementation stages.
The main findings focused on production volume allocation and flow from plants. Other results suggested opening new distribution centers, reallocating customers, and implementing new inventory management policies, which resulted in a 2–3% reduction in logistics costs.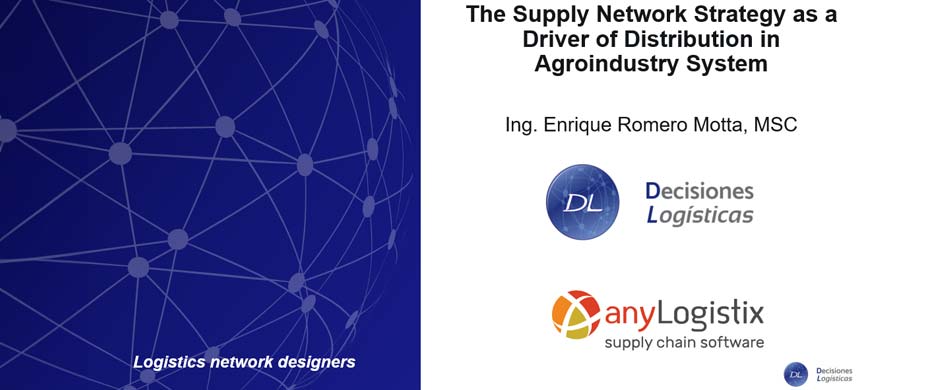 Disruptions in a Public Distribution System
The COVID-19 pandemic significantly impacted the economy, social lives, and essential goods supply of many countries. In India, a simulation model was developed to analyze the food grain supply chain's dynamic behavior, incorporating characteristics of the pandemic.
For analyzing the impact, the developers considered a normal event and four other events: increased demand, partial shutdown of facilities, COVID-19 impacts, and risk mitigation strategies. The project aimed to help policymakers and government agencies mitigate pandemic risk and provide recommendations for managing pandemics.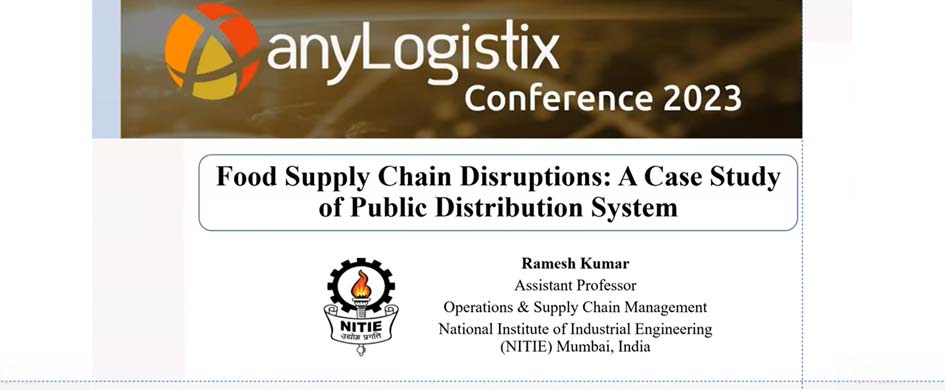 Managing a supply chain for fast-moving consumer goods
In the presentation, the challenges of managing a complex supply chain in fast-moving consumer goods (FMCG) were discussed, emphasizing the importance of technology in identifying bottlenecks and enhancing efficiencies. It highlighted the development of a 'data-driven' feature in an existing simulation and optimization modeling tool. This helped identify potential problems and risks in a client's supply chain network as part of their digital transformation.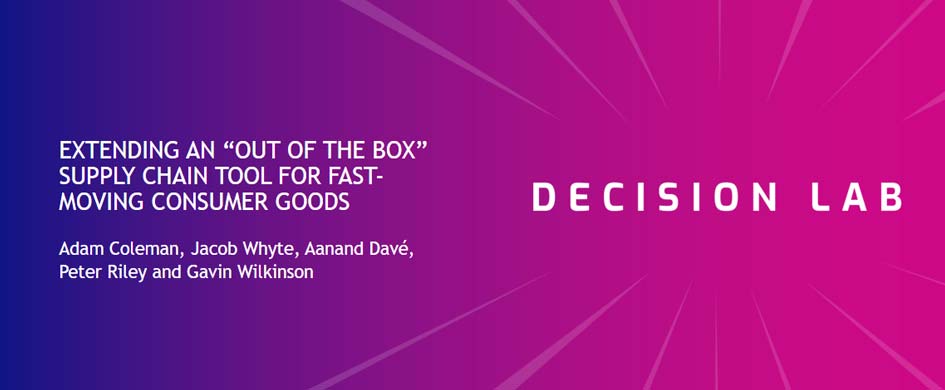 Optimizing a supply network for the future
Danone's Mexican water brand, Bonafont, collaborated with VP Consulting to optimize their supply network design and prepare for future issues. anyLogistix custom modeling assessed transportation flows and production constraints across 5 manufacturing locations, 19 production lines, and 170 SKUs. The project identified a 13% increase in production capacity, 5% cost reductions, and a 2-to-4-year payback period, ensuring business continuity.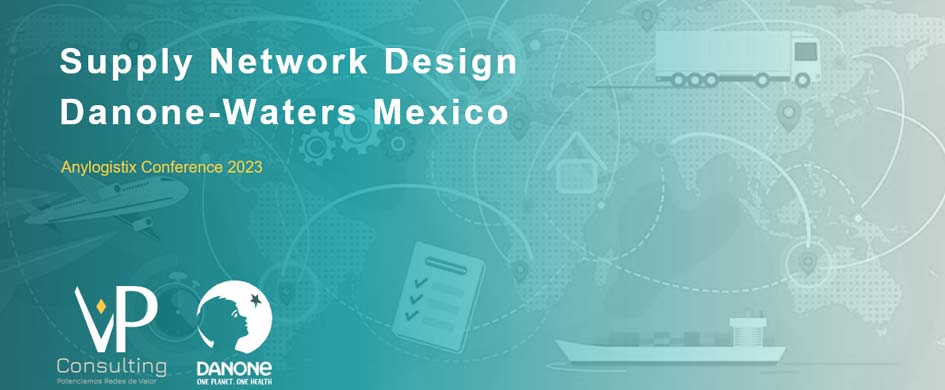 Simulation and optimization of truck routes
To reduce food waste in Canada, a business used anyLogistix to optimize truck routes for collecting and converting organic food waste. The project developed a vehicle routing optimization model based on pickup point locations, waste amounts, and operational restrictions. The data was integrated into anyLogistix software, which uses optimization algorithms to provide optimized routes. This saved transportation costs, increased collection effectiveness, and reduced environmental impact.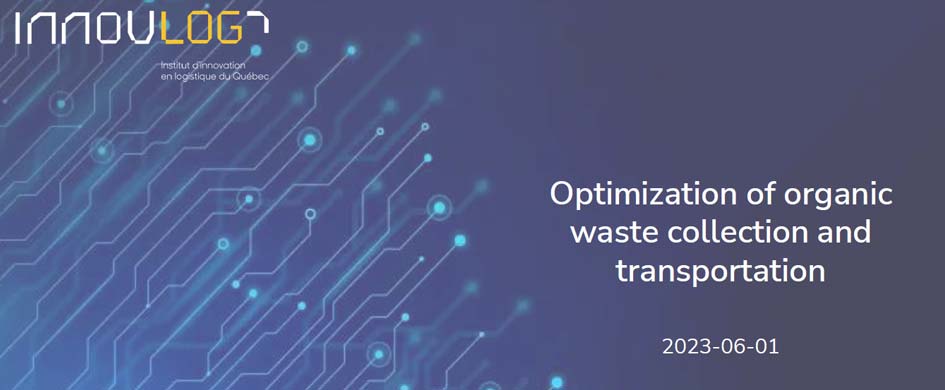 Supply chain digital twins
Supply chain digital twins combine data science, modeling, and simulation to create virtual replicas of complex supply chain systems. The presentation from Prof. Dr. Dr. habil. Dmitry Ivanov delved into the importance of digital twins in providing real-time insights, enabling scenario analysis, and optimizing supply chain operations. Attendees gained a deeper understanding of how anyLogistix can be applied to disruption and resilience management within complex logistics networks.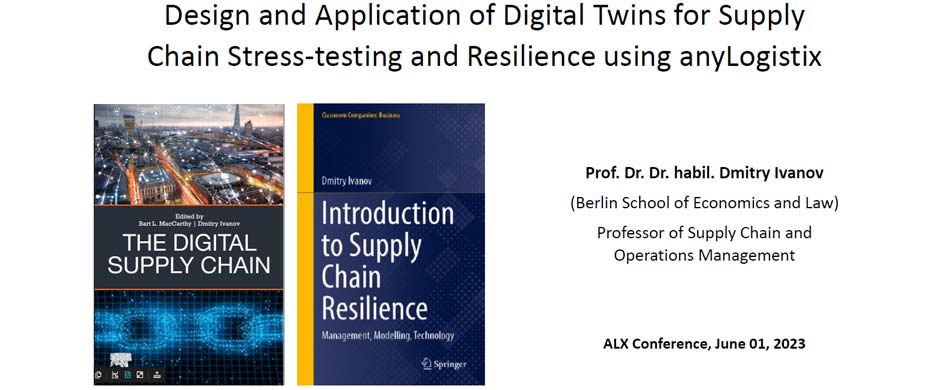 Introduction to the new anyLogistix
One of the major highlights of the conference was an informative video by our team introducing the latest updates to anyLogistix. Attendees were excited to learn about the new features and enhancements that further empower supply chain professionals. The update showcases a completely redesigned user interface, a new network structure, new statistics visualization methods, and many more features. Participants eagerly explored how these updates can provide a competitive edge and revolutionize logistics planning, processes, and decision-making.
Check out the presentation below to see more features and how to use the updated version of anyLogistix.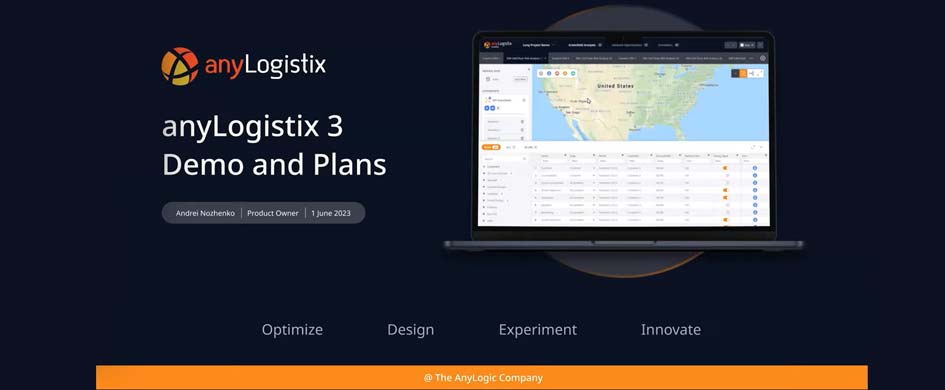 Wrapping up the anyLogistix conference
Our enlightening online conference left attendees inspired and informed about the transformative power of anyLogistix in logistics management. The presentations unveiled the software's capabilities through compelling case studies, while Prof. Ivanov shed light on the importance of supply chain digital twins. The introduction of the new anyLogistix update showcased exciting enhancements that will revolutionize the way logistics professionals optimize operations.
Check out some additional case studies to see how other companies have embraced the potential of anyLogistix to adapt to and overcome the ever-evolving challenges of today's logistics landscape.